Content writer : da-DK - Danish
Here at Contentor we're always looking for sharp writers for our team. Do you want to develop your professional writing, have a fun, remote job and be part of a fast-growing team of writers? Then this role might be right for you!
About Contentor:
Contentor is one of Sweden's fastest growing companies in the market of product texts and translations, creating content for web and e-commerce. We help our customers to internationalise in an optimal and seamless way. We have over 400 writers worldwide who translate into more than 40 languages. 
Our head office is located in Helsingborg and since we started in 2007, we have created a strong customer base with companies such as NA-KD, Footway, Partykungen, Nordiska Galleriet and Zoo.se.
Our motto since our inception has been 'Text, revolutionised' and it shapes how we deliver our services. At Contentor, we not only want to give our customers the best service, we want to change how our customers work with, process and order text, translation and localisation. This means that we take care of product texts and translations to develop our customers' e-commerce.
Our values
We want you to develop together with us and advance in the company. We want you to grow with us, but also be able to take on future challenges. Contentor offers a competitive salary, and freedom to have control of your working day.
Who are we looking for?
We are looking for people who want to be part of a strong and challenging team! For us, motivation, taking our own initiatives and daring to ask questions are important, partly for our employees' personal development but also for our progress as a company.

You prioritise and can meet tight deadlines.
You can handle several projects at the same time and are good at planning your time.
You are a team player as well as you being able to work independently.
We only work with people who translate into their mother tongue, it is therefore required that you are a native speaker of Danish.
How to apply
On applying, you will be sent a writing test. Since we work in e-commerce, an understanding of common HTML-tags and SEO is an advantage. 

Avdelning

Content

Distansarbete

Distansarbete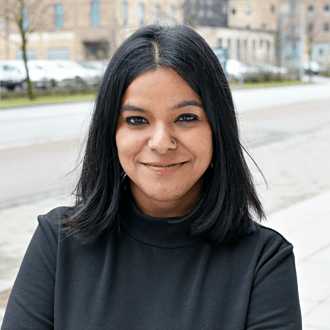 Kontakt
Parul Ghosh
Recruitment Administrator – Content
Om Contentor
Contentor är (en av) Sveriges snabbast växande content- och lokaliseringsbyrå, det innebär att vi levererar produkttexter och översättningar samt skapar innehåll för webb och e-handel.
Content writer : da-DK - Danish
Läser in ansökningsformuläret
Jobbar du redan på Contentor?
Hjälp till i rekryteringen och hitta din framtida kollega.